PayPal recently implemented a brand-new feature – a separate dispute channel alert indicating a possibility of receiving a chargeback. This way, merchants can identify transactions with an increased chance of a chargeback claim and use a 20-hour window to issue refunds.
What's a Pre-Chargeback Alert?
A pre-chargeback alert is a case notification sent to merchants to inform them about the possibility of receiving a chargeback. Warnings don't necessarily mean the actual chargebacks are sure to happen but serve as an indicator of a chargeback that could follow.
How to Respond to PayPal Pre-Chargeback Alerts?
You can respond to a pre-chargeback alert in the PayPal Resolution Center. You'll have 20 hours to issue refunds for transactions in question without the need to fulfill orders or pay any applicable fees. Let's see how it works step by step:
Step 1. You get a pre-chargeback alert as a new case in the Resolution Center. PayPal will notify you about the case using the notification channels of your choice.
Step 2. View pre-chargeback alerts by applying the "Case type" filter available in the Resolution Center. The row with pre-chargeback alerts is marked as High Priority.
Step 3. Provide a refund within the 20-hour window after receiving the notification to avoid having the chargeback filed and any associated chargeback fees.
Why Can I Receive a Pre-Chargeback Alert?
The customer can suspect a fraudulent PayPal payment due to billing confusion or be likely to commit friendly fraud themselves. Alternatively, the payment could be unauthorized or processed multiple times.
A chargeback can also be initiated when the item was wrong, turned out significantly not as described, shipped damaged, or never arrived. These are the main reasons buyers may want their money back on a purchase.
Is it Possible to Respond Outside the 20-Hour Window?
You'll be able to respond after 20 hours as well. Outside this timeframe, you get the regular additional 10 days to provide a response but must face the risk of getting chargeback and the fees that apply in your case.
Can I Provide Evidence of the Successful Order?
If the order is successfully fulfilled, within or outside the 20-hour window, the alert allows you to provide evidence for PayPal to contest the chargeback when it arrives. Note that chargeback decisions can take around 75 days to process.
How to Indicate the PayPal Pre-Chargeback Alerts in Your Solidgate HUB?
Here's how such an alert is displayed in your Solidgate account: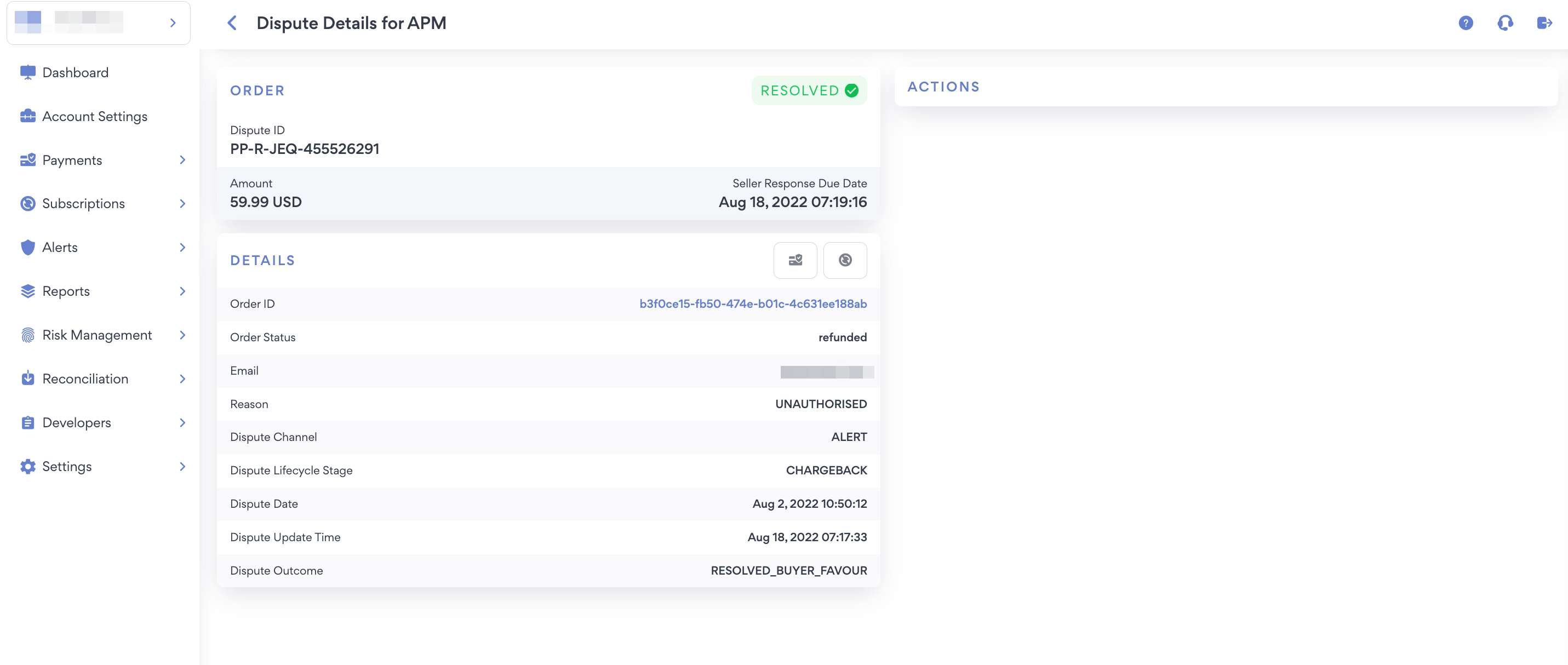 To find PayPal pre-chargeback alerts in the HUB, go to the sidebar menu and select Payments > Disputes for APMs. Then, use the filters listed below before clicking the Search button:
Channel: ALERT
Lifecycle stage: CHARGEBACK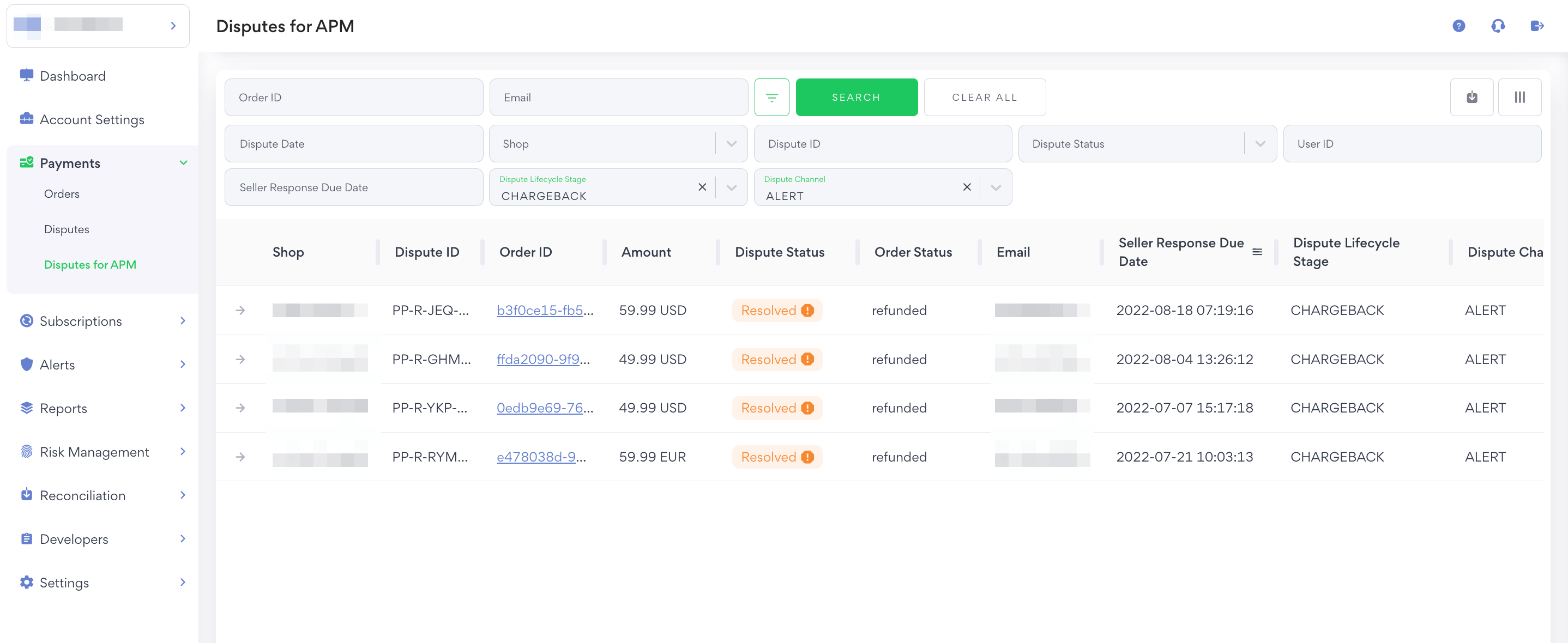 Solidgate's chargeback management service also allows you to:
Get chargeback alerts from major card networks;
Enhance transaction information to avoid customer confusion;
Prevent chargeback abuse and criminal fraud by analyzing customer behavior;
Customize risk thresholds based on purchase amount or volume to auto-resolve disputes and more.
Without proper chargeback management tools like pre-chargeback alerts, merchants have to face hidden costs associated with chargebacks. Aside from lost sale revenue, they come from time-consuming manual operations, wasted labor costs, lower authorization rates, and customer friction. So be sure to benefit from solutions like Solidgate and enjoy guaranteed ROI.